In stock
Regular price
$61.99 USD
Sale price
$44.28 USD
Unit price
per
Sale
Sold out
Enjoy the enchantment of our Picasso Jasper Multi-Row Stretch Bracelet, a harmonic combination of natural beauty and handmade creativity.

This bracelet is a testament to the Earth's creativity, with Picasso Jasper gemstone beads thoughtfully arranged in multiple rows to create a visually captivating masterpiece. Each bead exhibits distinctive patterns reminiscent of an artist's brush strokes, ensuring that every bracelet is a unique work of art, making it the perfect accessory for those who appreciate the beauty of the natural world.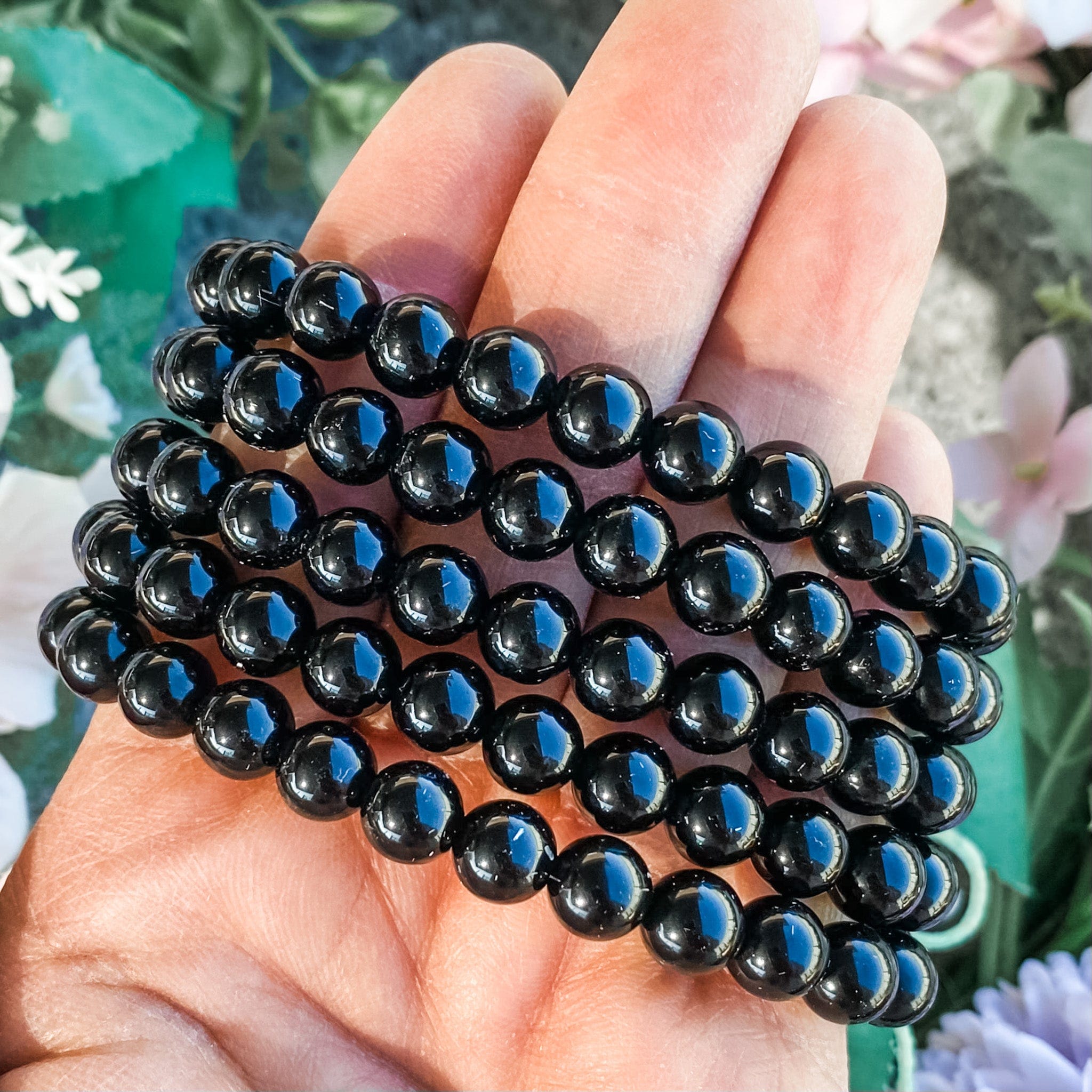 Designed with both style and comfort in mind, the stretchable design of this bracelet offers a versatile fit for a wide range of wrist sizes. Picasso Jasper is celebrated for its grounding properties, believed to promote inner strength and creativity. Whether worn as a standalone statement or paired with other bracelets, this Picasso Jasper Multi-Row Stretch Bracelet adds a touch of natural wonder and positive energy to your ensemble. Elevate your style and embrace the Earth's artistic wonders with this enchanting bracelet. It's time to wear a masterpiece on your wrist.
Features:
Crafted from genuine Picasso Jasper gemstones.

Multiple rows for a stunning visual impact.

Meticulously arranged for artisanal charm.

Designed for a comfortable, versatile fit.

Each bead showcases distinctive, artful patterns.

Believed to enhance inner strength.

Thought to stimulate creativity.

A unique accessory for style-conscious individuals.

Embrace the beauty of the Earth's artistry.

Infuse your style with natural positivity.
Product Information
Style: Vintage
Rope: High-Resiliency Elastic Silicone cording
Process: Handmade
Package: Eco-envelope
Material: Stone
Gender: Unisex
Function: Protection, bringing good luck
Color: Colorful
Chain Type: Beaded Bracelet
Bead: Picasso Jasper, Woodstone, Tibetan Bead
Connect with the ancient world with our Picasso Jasper Bracelet. Made from Petrified Wood, this bracelet is a testament to the beauty of time. Each bead, formed over millions of years, tells a unique story. Wear this bracelet to draw strength from the ages and to remind yourself of the beauty of time.
Pairs well with
Picasso Jasper Multi-Row Stretch Bracelet

$61.99$44.28
---
Bundle Offers from Addly
Shipping

Shipping cost 3.7$

Free shipping from $18

Ready to ship: 1 business day.

The average delivery time is 2-4 weeks.

Possibility to cancel the order: 2 hours after purchase.

We ship worldwide.
Returns

We accept Free returns within 30 days after the order is delivered.

We review refund requests within 1 business day.
View full details